This is my first attempt at making more than just simple garb.
I probably screwed it up, but I tried anyway.
This is the same dress, just done 4 different ways.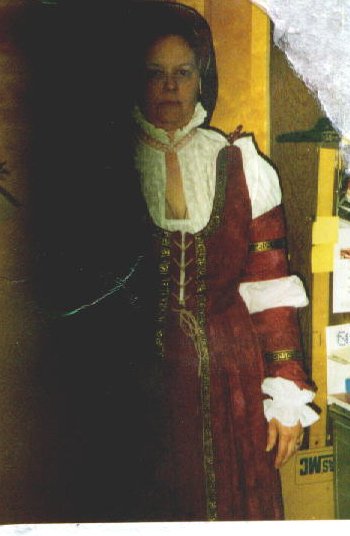 with this one I tried making a farthingale (?) with blackwork done in a burgundy color to match the dress.
the bands on the sleeves aren't fastened to anything or each other (yet) they simply slide on. I had a problem with the film on this one. The pics got left in my HOT car and they stuck together. AGHHHH!!!!!!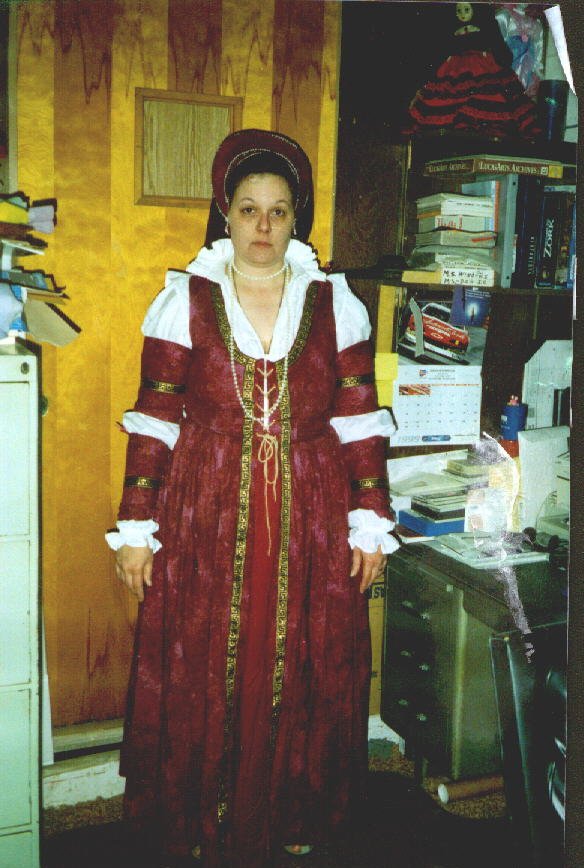 same dress, I just opened up the partlet and added a string of pearls.And you get a better look at my attempt at a French hood. Its trimed with braided string that was dyed burgundy. The actual "hood" of the hat is a black fabric tube.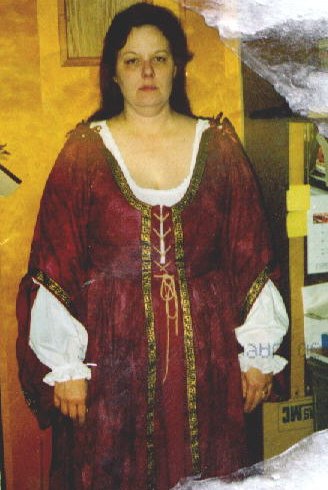 This is what the original pattern called for. The sleeves tie on at the shoulders. I used burgundy ribbon for the ties.
Same dress, without the sleeves. This chemise came from a different pattern.
Opinions???