Welcome to
NiteRose's FK
History Link Page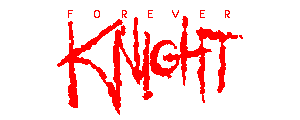 On this page I will try to link things seen on Forever Knight episodes. Most of the links pertain to the flashbacks, but some are just for fun or are references to historical persons or events made by the characters in the show. Any additions or suggestions would be welcomed.
---
First Season Episodes
Dark Knight
Mayan Culture This one has some art, architecture and a view of Mayan society
Mayan Adventures This page is done by the Science Museum of Minnesota and contains lots of information about Mayan culture and art.
For I have sinned
Joan Of Arc This link is to the life of Joan, based on her testimony and the testimony of some who knew her.
Chateau de Bouesse This contains a small but interesting bio of Joan of Arc.
Church Knights; The Genesis A history of the church's attempt to hunt vampires, witches,etc.

Last Act
Tselemevtes (Greek Cook Book) Just for fun. This site contains a recipe for Souvlakia.

Dance by the light of the Moon
The Crusades A history of Crusades and Crusaders
Mr. Dowling's web page on the Crusades Has some links to the Middle Ages
Origins and causes of Vampirism some European folklore about vampires

Dying to Know you
Sensing just how to help the Police Psychics and Police investigations
False Witness
Listening Quiz This site has a quiz for Romantic Period music. You can listen to some sample of pieces from this period and try to guess which composer wrote them. Fun page.
Marquis de Sade This page has an Adult Warning! It contains some of the written works of de Sade. Not for Minors!

Cherry Blossoms
Tong Crime USAThis is about the Chinese "Mafia" called Tongs or Triads.
Chinatown: This contains info about several Chinatowns.
I will repay
Days of our Nero: Emperor Nero of Rome
Dead Air
Hunters
The Beatles Beatles information on the Net

Dead Issue
Hieronymus BoschThis site contains paintings of Master Painter Bosch
Hieronymus Bosch this site contains a Bio and more paintings by Bosch
Father Figure
Spin Doctor
Dying for Fame
Only the lonely
Unreality TV
Feeding the Beast

If looks could kill
It's ok to be ugly this page is about one woman's fight against the obsession with beauty.
Fantasies A story of love and the universal obsession with beauty
How to use self hypnosis This site is by a (I kid you not!) Dr.KNIGHT.

Fatal Mistake
1966
Opinion; Hard to Remember Life in East Berlin behind the Wall.
Love You to Death
This page was last updated: June 5, 1998
---




This page has been visited
times.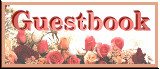 Join the Blue Ribbon Online Free Speech Campaign!